iSuppli Ups 2005 Handset Forecast to 810 million Units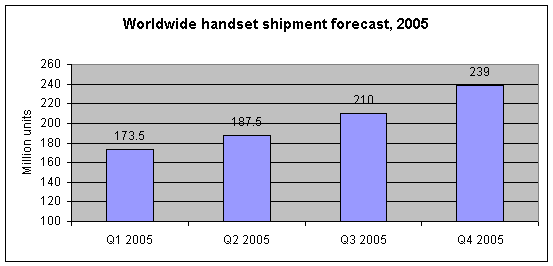 DigiTimes reports that iSuppli has raised its 2005 handset unit forecast by 9.5 percent and expects global handset shipments to total 810 million units, up 13.6 percent from 713 million in 2004.

Scott Smyser at iSuppli noted greater-than-expected strength in handset subscriber growth, esepcially in emerging regions, "where low-cost GPRS phones are popular."

He also added that "much of the growth in the handset market is being driven by upgrade sales, as existing subscribers move up to new handsets."